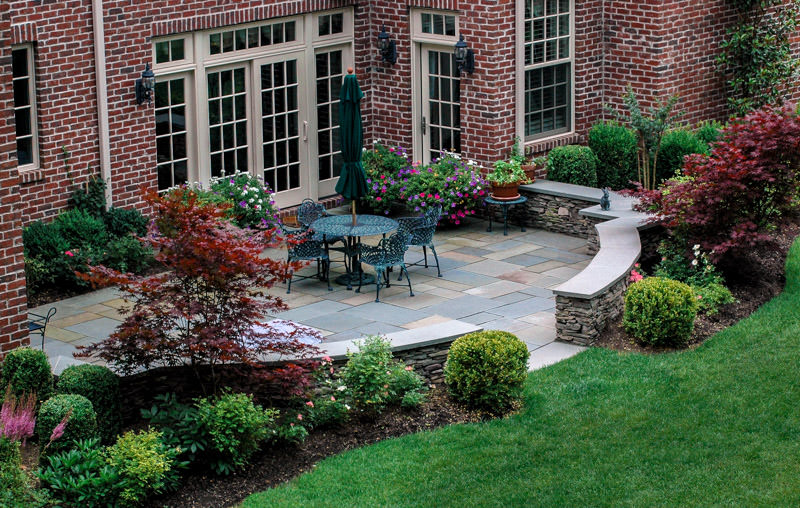 A New York Times profile of Short Hills described it as "a picturesque, lush, suburb with lots of elbow room." As a landscape design/build firm located less than 30 minutes away from this Essex County community, we could not think of a town in which we would prefer to work more. Different people associate Short Hills with different things. Some may associate it with the the Mall at Short Hills, others the great school system, and others yet with affluence. Here at CLC Landscape Design, we associate Short Hills with homeowners who understand and appreciate the value of a landscape design and an impeccable landscape. Having provided award-winning landscape design/build services to homeowners in Short Hills for over 40 years, we recognize the desire for a beautiful and functional landscape that compliments your home's unique style.
When you live in Short Hills, it feels as if you're close to everything: New York City, Newark Airport, the Mall at Short Hills, highways, shops, restaurants, and more. Given its proximity to NYC and relatively easy commute to there, it is no surprise that many residents of Short Hills commute to the city for work. Whether you commute to the city or somewhere else in New Jersey, you do not want to come home to yard work. With your quality of life in mind, we design low-maintenance landscapes that are perfect for relaxing with family and friends. These relaxing outdoor spaces can include a new swimming pool, patio, pergola, deck, plantings, water feature, and more!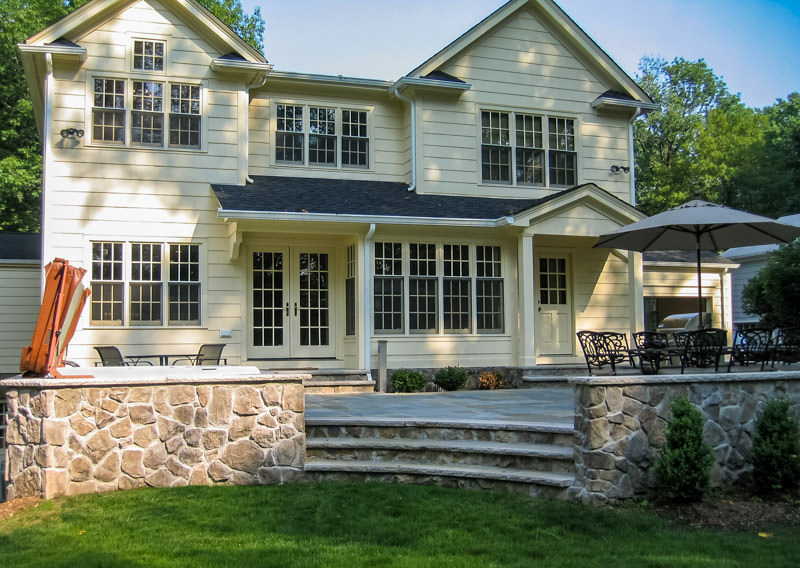 Speaking of families, the public school system in Short Hills is one of New Jersey's best. The high school that teenagers in Short Hills attend, Millburn High School, was named the #1 public high school in 2008 and 2010 by New Jersey Monthly magazine and #13 in the nation by Newsweek in its 2015 list of America's Best High Schools. As a result of its strong school system, Short Hills is appealing to those with young families. We love designing and installing landscapes for young families because it is exciting to think that the landscape we design will be the yard the children will grow up with and create memories in throughout their childhood.
In 2014, Time named Short Hills as the richest town in the U.S. Without a doubt, this would have made the suburb's "founder," Stewart Hartshorn, proud. Hartshorn purchased 1,500 acres in Essex County to create an idyllic commuter suburb. He did so by screening buyers, hiring renowned architects to design homes, and thoughtful large-scale landscape planning. Each home was located on its own knoll. Additionally, he snaked the roads around the town's many hills, rather than cutting through them. The roads were also detoured to avoid cutting down large trees. As a result, Short Hills has over 1,000 trees that are at least 200 years old. As landscape designers, we can't help but appreciate the amount of thought and attention to detail that Hartshorn put into the creation of Short Hills.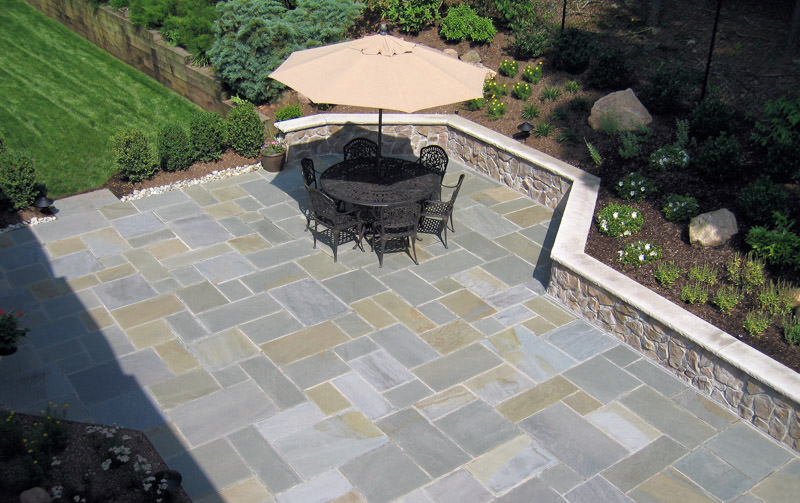 If you are content with your existing landscaping but feels it needs some extra care, our fine gardening program may be of interest to you. Our fine gardening service perfectly complements your existing landscape maintenance services. Our fine gardeners visit your property monthly to perform pruning and deadheading to ensure maximum plant health. Additionally, they can plant seasonal flowers to provide your landscape with an extra splash of color!
Another great way to complement your existing landscaping is to install a low-voltage LED lighting system. There are many benefits of adding landscape lighting to your property. For example, landscape lighting adds ambiance and increases usability at night. Landscape lighting also makes steps and walkways safer to use and reinforces your existing home security.
Whether you are on Nottingham Road, Hartshorn Road, or any other road in Short Hills, there is a good chance that you have seen landscaping that was designed and installed by CLC. We work with you from concept to completion making your entire project fun and easy. If you would like to work with an award-winning landscape design/build firm with over four decades of experience, contact us today. We would love to schedule you for a consultation with one of our talented architects and designers. We promise you exciting design ideas!