My father founded CLC Landscape Design on the belief that Great Landscapes Begin with Great Design Ideas. Within one company he combined the vision of the landscape architect and the craftsmanship of the landscape contractor. This concept of design/build landscaping produces superior landscapes because the designer's vision is implemented by a team of craftsmen trained in installing his landscapes. The success of CLC's design/build method is evident by the numerous testimonials from thrilled clients and number of prestigious landscaping awards.
Since its inception over 40 years ago, CLC Landscape Design has been a leader in design/build landscaping by blending classic design concepts with cutting-edge design ideas. In addition, we consistently incorporate into our landscapes new-and-improved plant varieties, hardscape materials, and installation techniques. With a vast knowledge of landscape design concepts and material options, we tailor each of our landscapes to meet the unique style of each of our clients. The success of CLC has led to numerous long-term relationships with our clients, some of whom we have been honored to have as clients for over 30 years. In addition, almost all of our employees have worked with us for over 10 years, and some as long as 30 years. These long-term relationships have led to a family-type atmosphere at CLC and a positive energy that translates into superb client experiences.
After proudly serving as an officer in the United States Navy, I joined CLC Landscape Design, and now as a team, my father and I continue to share our belief that Great Landscapes Begin with Great Design Ideas. Together with a wonderful and talented staff of landscape architects, designers, project managers, and craftsmen, we fulfill all of your landscape needs in a fun and easy manner. I invite you to explore our website to learn more about us and enjoy viewing photographs of our beautiful landscape projects in our portfolio. Also, please do not hesitate to give us a call at (973) 839-6026 or send us a message; we would love to get to know you and share some exciting design ideas for your landscape with you!
— Rich Cording, Jr.
The CLC Family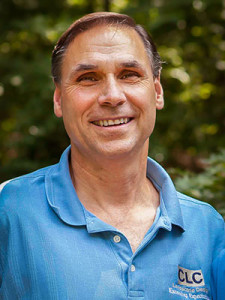 Rich Cording, Sr., LLA, ASLA, CNLP is a licensed landscape architect who founded CLC Landscape Design over 40 years ago. He oversees each landscape design, meets with clients, trains employees, and coordinates the production schedule. He is involved in all facets of CLC's operations. In addition to being a licensed landscape architect, Rich Sr. is a Certified Landscape Nursery Professional and a Rain Garden Specialist. His professional passions include green design and sustainable design ideas. Aside from his love of landscape architecture, he enjoys keeping his many bird feeders filled, hiking, playing basketball, and spending time with his wife, four children, and two dogs.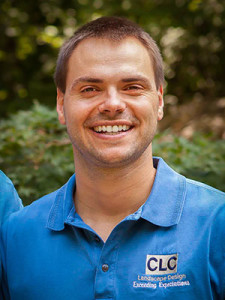 Rich Cording, Jr., MLD, an Eagle Scout, studied at the College of the Holy Cross in Worcester, Massachusetts and Oxford University in England. He served as a US Navy officer on board the USS JOHN S. McCAIN (DDG-56) stationed in Tokyo, Japan. After those adventures, he completed his graduate work at Columbia University in New York City earning a Master of Landscape Design. At CLC, he works alongside his father being involved in all aspects of the business, from landscape design to project management. Professionally, his passion is plantings. He loves to create long-blooming, low-maintenance plantings that offer multiple seasons of interest. When he is not at work, he enjoys landscape photography, hiking, and spending time with his wife.
The History of our Name: CLC Landscape Design
Coined in 1973, the title "CLC" comes from the names Cording, Laster, and Cording – those being my father, one of his best high school friends Art Laster, and my mother. Today, CLC Landscape Design is run by my father, myself, and the wonderful employees that have made CLC their home for many years.
By including "Design" in our name from the very beginning, my father wanted to make CLC Landscape Design a design-driven company. What that means is that throughout everything we do, including during the installation-phase and maintenance-phase of a landscape project, we are always honoring and embracing great landscape design concepts.
In case you are wondering, Art Laster (The "L" in CLC) has followed his passion for plants and created Plant Detectives, a retail and wholesale nursery located in Chester, NJ, that offers the most beautiful landscape plants! Today, Art personally selects the beautiful plants that CLC installs and he keeps us updated on the newest plants so we are always offering cutting-edge plant varieties. My mother has also followed her passion for children and teaching, where she now teaches 8th grade mathematics at a local school.
— Rich Cording, Jr.
Your beautiful landscape begins here...