Summer's over, and with it, swimming pool season as well. For homeowners with a pool, this is generally the time of year when they STOP thinking about their pool. However, if you don't have a pool, but spend every summer day dreaming you had one, now is the time to START thinking about your new swimming pool, especially if you'd like to be swimming by next summer. Although it may seem too early to begin planning a pool during the fall or winter, it is actually the best time of year to begin designing and planning your new swimming pool. People who are swimming by Memorial Day generally hire their landscape architect sometime between September and October.
Many homeowners take into account the time that it takes to dig and install a swimming pool, but are unaware of the steps involved before the installation even begins. Every project is different, but we generally recommend allowing one to two months for the design to be prepared and finalized and then another one to two months for permitting to be completed. If you start in September or October, you can be digging in late fall or at the very least, be the first on the schedule for the following spring.
Design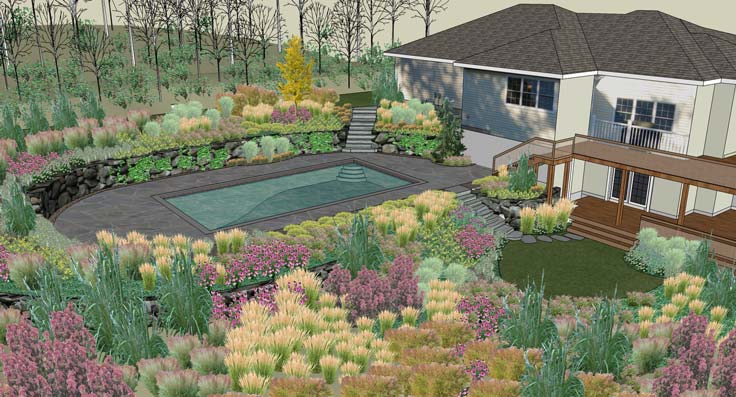 If you are planning on having a new pool installed, we highly recommend having a landscape design prepared. A licensed landscape architect can prepare a swimming pool design that integrates your new pool into the overall landscape of the backyard. This includes things such as patios, walks, steps, walls, plantings, privacy, grading, drainage, and landscape lighting. Instead of selecting the easiest location for the pool, a landscape design will identify the best location for the pool and surrounding outdoor living space(s). As seen above, many companies can prepare a 3D rendering which allows you to view the proposed pool, patio, plantings, and more. By starting in September or October, you allow plenty of time for the design to be completed. With no need to rush, the design can be finely tuned to perfectly match your dream swimming pool!
Permitting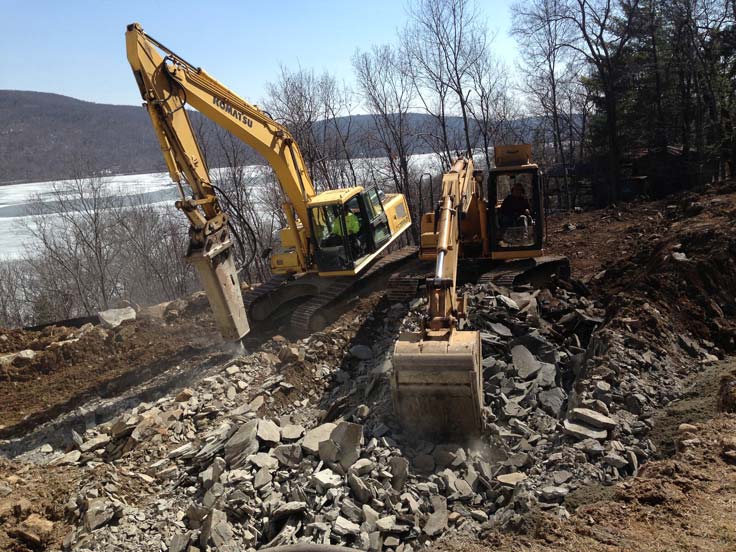 Just like builders who become incredibly busy during the spring and summer months, permit offices usually become inundated with permit applications during this time. Not just for pools, but for all sorts of projects that require permitting. What this means for you is that your permit will often take months before it's approved. As anyone who as ever obtained a permit knows, oftentimes revisions will be required in order to receive a permit. Over the winter months, permit offices are generally slower which can help expedite the permitting process. Once the permitting process has been completed, then the installation of your new swimming pool can begin. Whether that is in late fall or early spring, you are now on track to be enjoying your new pool by summer.
Building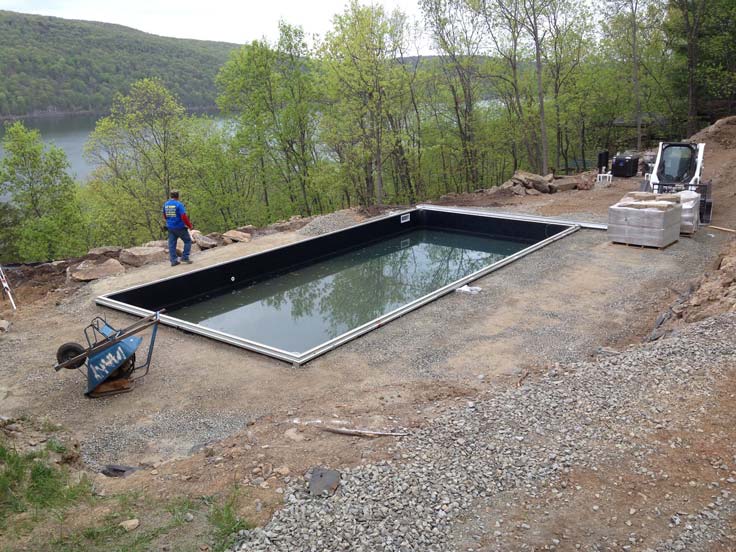 The actual installation of the pool is probably the step people assume takes the longest, and in a way, they are right. Every site is different and presents its own set of challenges, but on average, a vinyl liner pool requires about three to four weeks to complete and a concrete pool takes approximately four to six weeks to complete. In addition to the pool installation, the surrounding landscaping will take, on average, 2 – 4 months for installation. All total, the installation phase is a multi-month process and this highlights why it is advantageous to begin the design / build process in the fall or winter. By working on the designing and permitting over the fall and winter, you are swimming in a pool in the summer instead of swimming in paperwork.
Plantings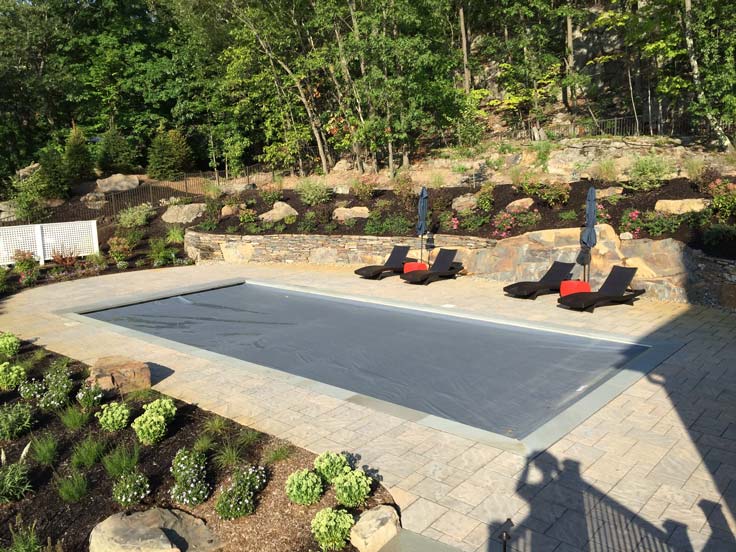 After the pool has been installed, the accompanying landscape can begin being planted. A pool is only as beautiful as it's surrounding landscaping. By planning and building the pool during the fall and winter months, the pool landscaping can be tackled in the spring. This is ideal because you are allowing the plants to establish themselves over the spring, summer, and fall months, which gives them the best chance for coming up the following year and ensuring your pool area will look like a backyard oasis for years to come!