Bergen County has many beautiful towns, but Wyckoff may be one of the county's most beautiful. With trees whose mature limbs stretch over many of the township's streets, large spacious properties, a downtown that features many old homes that have been converted to shops, and a motto of "Garden Town in the Garden State," what's not to love! We have been honored to provide landscaping services to the residents of Wyckoff, NJ for over 40 years! Whether you drive down Wyckoff Ave, Franklin Ave, the streets of the Sicomac neighborhood, or Russell Estates, you will see landscapes that have been designed, installed, and maintained by CLC Landscape Design.

For a town that is only a 45-minute drive from Manhattan, the township of Wyckoff still maintains the appearance of a country town. As a landscape design/build firm that has been working in the township for over four decades, we understand and appreciate the importance that the residents place on their landscaping and their desire to maintain that country feel. One of the most common styles of home found amongst the town's tree-lined streets are colonials and our team of talented landscape architects and landscape designers will design a landscape to match your home's classic colonial aesthetic. Whether you're looking to transform your entire property with a landscape master plan, including a swimming pool, patio, outdoor living area, and more, or simply interested in maintaining your existing landscaping, CLC has the expertise and the experience to make creating your dream landscape a fun and easy process!
Although there seems to be some discrepancy regarding the origin of the name "Wyckoff," one suggestion is that the town was named after the word for "water" in the Leni Lenape Indian Language. This would make sense considering the town is built around a dozen interconnected ponds. As a company that believes in the relaxing and calming power of moving water in the landscape, we find it pleasing to think this is where Wyckoff indeed gets its name. As experts in designing and installing water features, we would love to add a water feature to your yard for you and your family to enjoy.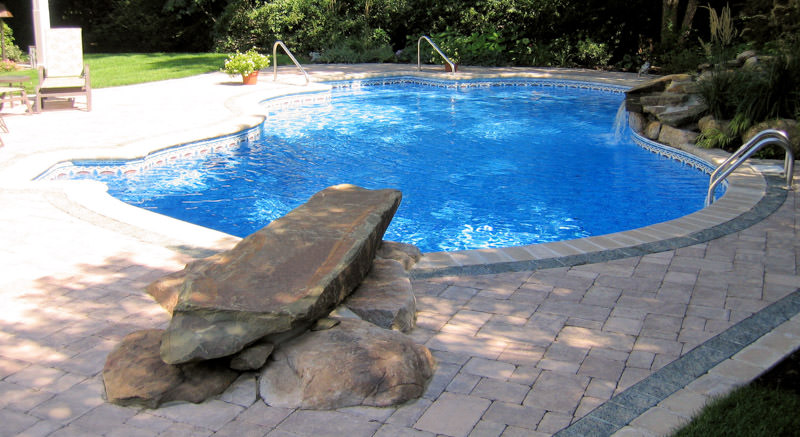 If you unsatisfied with your current landscaping, our fine gardening program may be just what you need to ensure that your yard looks its very best year-round. Adding landscape lighting is another way to improve upon your existing landscaping by adding interest, increasing usability during the evening hours, and reinforcing your home security. CLC Landscape Design will design a lighting system that perfectly suits your landscaping and needs.
If you'd like to work with a company that has been providing landscape design, installation, and fine gardening services to the residents of Wyckoff for over 40 years and will work with you from concept to completion, contact us today! We'd be happy to schedule a free consultation for you with one of our talented landscape architects and designers, or set up a review of your existing gardens with our fine gardener.
"We are thrilled over the outcome of our backyard project. We have received so many compliments already and look forward to many years of enjoyment. Our compliments to your whole crew including John, Ariel, Rudy, Jorge, but most especially to Rob. His attention to detail and amazing patience and kind, easy-going manner was greatly appreciated. Thank you again and please feel free to use us as a reference any time."
Jackie, Wyckoff, NJ