Located only minutes north of the George Washington Bridge on the Palisades, Tenafly, NJ has become an increasingly popular town for young families who are looking to move from New York City to the suburbs of northern New Jersey. For those who fit this description, this Bergen County borough's large homes, expansive properties, great school system, and close proximity to Manhattan make Tenafly an incredibly attractive option. Whether it is your first home in the suburbs or a home you've lived in for years, CLC Landscape Design's team of talented landscape architects and landscape designers will design for you a beautiful, functional, and family-friendly landscape that suits your unique lifestyle and aesthetic.
See pictures of our spectacular Tenafly landscape project.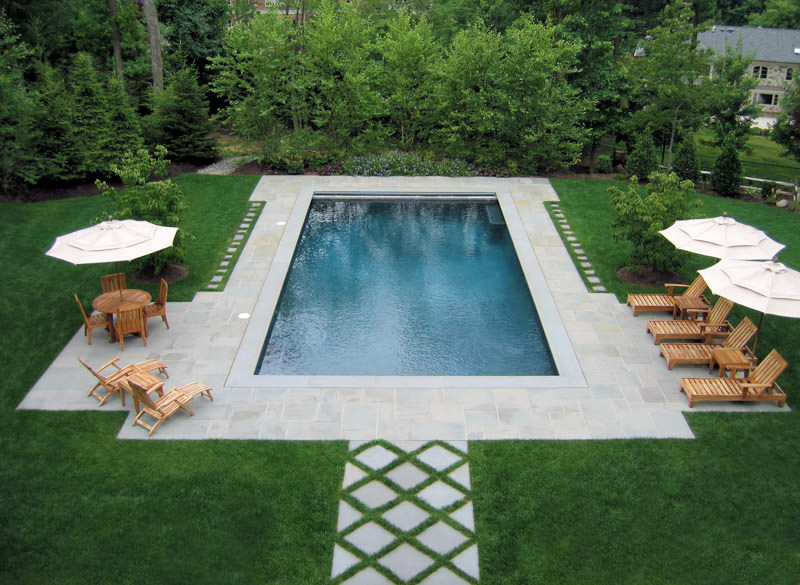 In recent years, the trend in Tenafly has been to knock down the more modest homes that were constructed during the 1940s and 50s and replace them with larger, more modern homes. Once the home is completed, one of the next thing that needs to be completed is the landscaping. We get many calls from clients who are in the process of renovating their homes and are looking for a comprehensive landscape design that includes any or all of the following: swimming pool, patio, pergola, plantings, ponds, outdoor kitchen, outdoor fireplace, landscape lighting, and more. Whether your home is a colonial, Tudor, or modern, our landscape designers and landscape architects take a home's aesthetic into account when designing a landscape, which results in a landscape that compliments and accentuates a home's architecture. By working with our team of skilled craftsmen who are trained in installing our designs, a homeowner has the convenience of working with one company from concept to completion which results in a process that is fun and easy!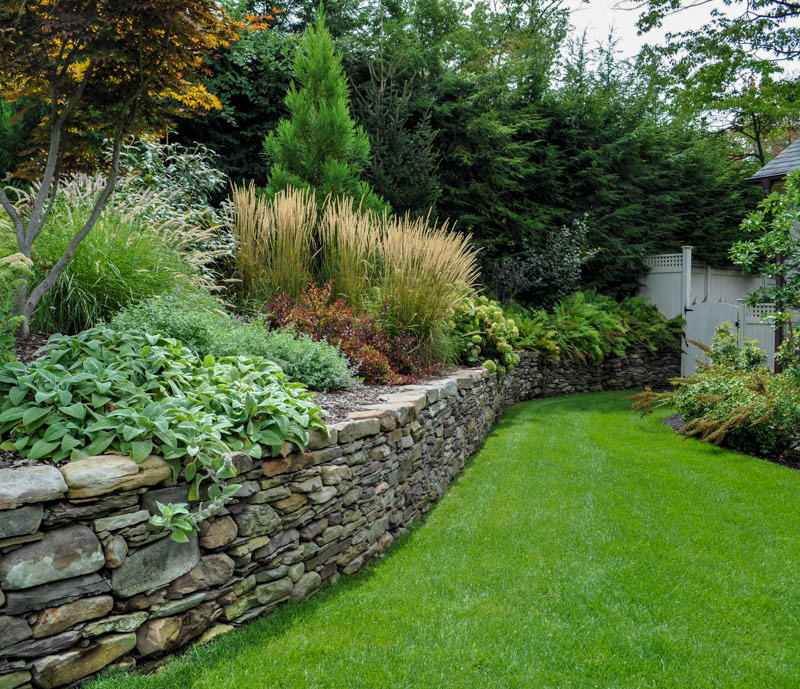 If you are unhappy with your current landscaping, CLC's fine gardening program may be exactly what you need. A monthly visit from one of our fine gardeners will ensure that your landscaping will look its best year-round. Our fine gardeners maximize plant health with monthly pruning and will add seasonal flowers to your landscape for that extra touch of color!
We love working in towns with green spaces and Tenafly has no shortage of them. David Johnson Park and Garden, Tenafly Nature Center, Churchill Nature Preserve, and the Greenbrook Nature Sanctuary are some of our favorite outdoor destinations in North Jersey. It is hard to believe that such beautiful outdoor spaces exist so near to the skyscrapers of New York City. Whether you live in Old Smith Village, Atwood Historic District, "up the hill," or on one of Tenafly's many tree-lined streets, you have likely seen landscapes that were designed and installed by CLC Landscape Design. In addition to seeing our elegant landscapes as you drive through the streets of the borough, one of CLC's Tenafly projects was featured in the pages of (201) Home magazine in an article about four beautiful Bergen County backyards.
If you'd like to work with a company that has been providing landscape design, installation, and fine gardening services to the residents of Tenafly for over 40 years and will work with you from concept to completion, contact us today! We'd be happy to schedule a free consultation for you with one of our talented landscape architects and designers, or set up a review of your existing gardens with our fine gardener.