For over 40 years, CLC Landscape Design has been providing award-winning landscaping services to the residents of Summit, NJ. With many homes having large, spacious lots, the residents in this Union county town demand thoughtful landscape planning, spectacular landscape installations, and impeccable fine gardening services. Over the past four decades, CLC has designed and installed landscapes that include all or some of the following landscape features: swimming pool, outdoor living areas, outdoor fireplaces, outdoor kitchens, patios, pergolas, plantings, and landscape lighting.
Many homes in Summit were built around the turn of the century, some of which have been renovated, while others were built more recently. This has created an eclectic mix of architectural styles. Our team of landscape architects and landscape designers will design a landscape to compliment your home's unique architectural style.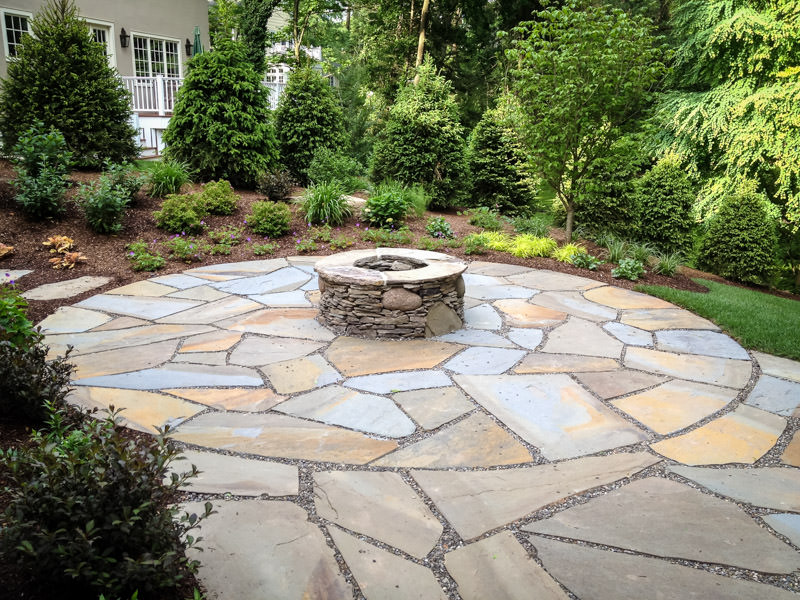 Located only 25 miles west of Manhattan, the City of Summit has a highly regarded school system, convenient highway access, and a commute made easy by the Summit train station. In addition, Summit's walkable downtown has a multitude of shops, restaurants, and a movie theater. It's easy to see why many people who move to Summit fall in love and never leave! With a New Jersey Transit train service direct to New York's Penn Station, many of Summit's residents commute to work in New York City. For those who commute, we understand the desire to come home to a beautiful yard designed for your relaxation. We understand that your time is valuable, which is why we specialize in installing low-maintenance landscapes with plants that are easy to maintain and provide year-round interest.
If you already have a landscaper who provides regular maintenance, but want that something extra for your gardens, our fine gardening program may be just what you seek. With regular visits from one of our fine gardeners, we ensure that your plantings look their very best year-round. Landscape lighting is another way to improve upon your existing landscaping. Lighting adds aesthetic interest, increased usability during the evening hours, and added security for your home. As landscape lighting design experts, CLC will design and install a lighting system that perfectly suits your landscaping and your needs.
In addition to the work we perform in Summit, members of our team love visiting the Reeves-Reed Arboretum, Cora Hartshorn Arboretum, and the Watchung Reservation that borders the city on the south. As plant enthusiasts, we are thankful for conservancies and parks that provide an environmental and horticultural education to both children and adults alike.
Whether you live in Tremont Park or Woodland Park or driving down Morris Turnpike, Hobart Ave, Morris Ave, or Summit Ave., you are likely to see landscapes that were designed and installed by CLC Landscape Design. If you would like to work with a design/build firm that has been providing award-winning services to the residents of Summit for over 40 years and will work with you from concept to completion, contact us today! We'd love to schedule a free consultation for you to meet with one of our landscape architects or landscape designers. We promise you some exciting design ideas!