CLC Landscape Design has been providing landscape design / build services to the neighborhoods in Saddle River, NJ and Upper Saddle River, NJ for over 40 years! With zoning requirements in both towns requiring that nearly all properties be at least one or two acres, the residences in these towns demand thoughtful landscape planning and spectacular landscape installations. These large properties are perfect for landscape designs that include: swimming pools, outdoor living areas, outdoor kitchens, outdoor fireplaces, pergolas, patios, plantings, landscape lighting, and anything that else that can be dreamt of.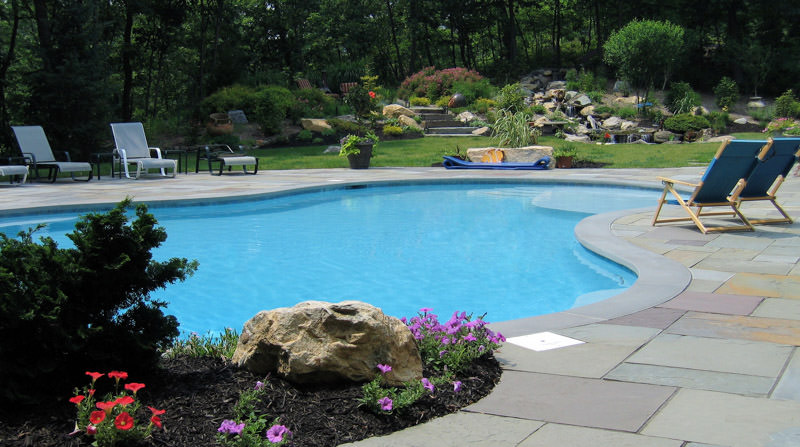 Considering that Saddle River and Upper Saddle River are within 25 miles of Manhattan, both boroughs have a surprisingly rural feel with rolling hills, historic buildings, and the meandering Saddle River, after which both towns are named. Both boroughs feature an interesting mix of homes, from new construction to homes built in the 1800s. Our staff of landscape architects and landscape designers understands that landscapes are not one size fits all. Landscaping that may look good in the yard of a newly constructed home may not look equally as beautiful in the yard of a home built in the 19th century. When designing in these towns, two of Bergen County's most prestigious and affluent, we understand the importance of beautiful landscaping and stunning curb appeal. Featuring some of North Jersey's finest architecture, these homes require equally impressive landscape designs and landscape maintenance. As an award-winning landscape company with over 40 years experience, our team of landscape architects, landscape designers, and skilled craftsman will design, build, and maintain a landscape befitting your beautiful home.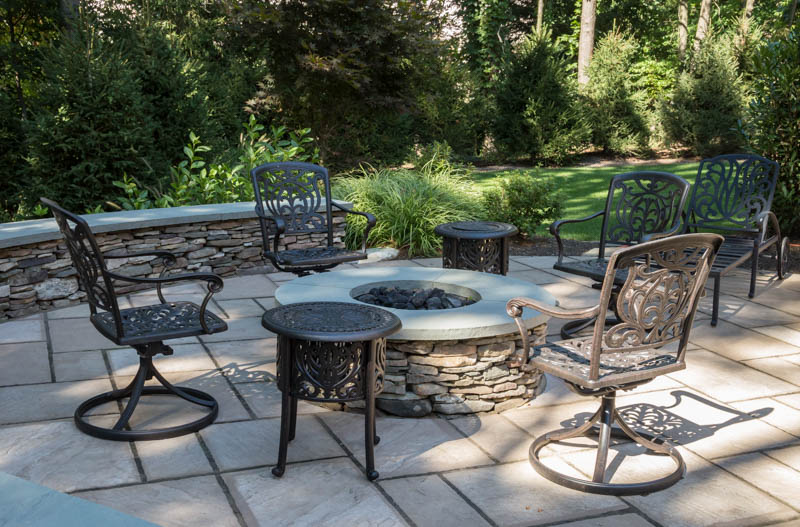 In addition to seeing our elegant landscapes as you drive through the streets of Saddle River and Upper Saddle River, CLC's work was also featured in the 2012 Designer Showhouse of New Jersey, which was located in Saddle River that year. A write-up on our space was featured in New York Spaces magazine.
Whether you are looking for a landscape masterplan for your entire estate, a swimming pool design, a patio design, fine gardening services, outdoor living areas, or landscape lighting to accentuate your existing landscaping, contact a firm with over 40 years experience providing landscape design, installation, and maintenance services in Saddle River and Upper Saddle River today.
When long-standing clients of our recently moved out of town, they wrote us this note:
"Thirty-four years is a long time to do business with a company! We would like to wish you all the best and will miss having you as our landscapers and designers."
Elaine and Bill, Upper Saddle River, NJ