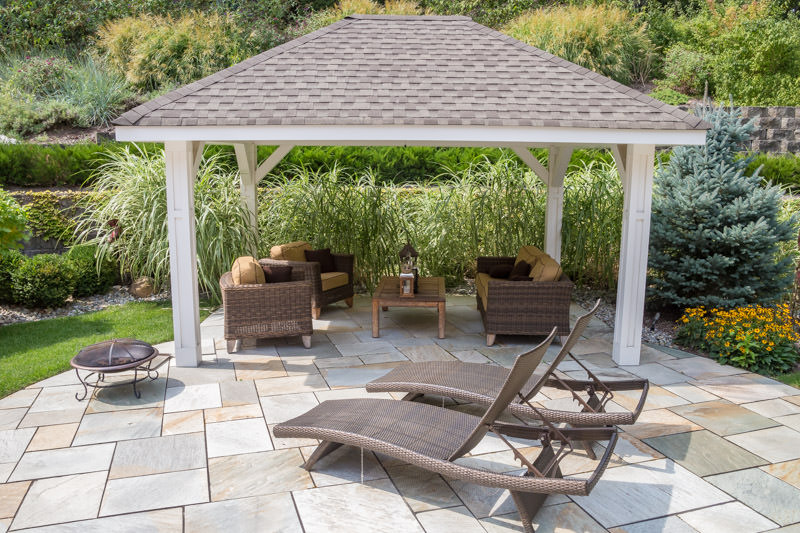 With its beautifully designed homes and expansive lots, there is so much to love about designing landscapes in Montville, NJ. In fact, of all the towns in Morris County, Montville Township remains one of our favorites! It's no surprise that Money Magazine consistently ranks it as one of the best places to live in the United States. The magazine ranked it as high as thirteen in 2013! In this town, we understand the desire for an impeccable, yet functional landscape. Not only does your yard need to look its absolute best, but it should also be a place where you and your family can unwind and relax.
With over fifty Fortune 500 companies located within 20-30 miles, many of Montville's residents commute to work. We know that your time is valuable and that is why we design and install low-maintenance landscapes with plants that provide year-round interest. After a long day, who doesn't want to come home to paradise? That's what we provide.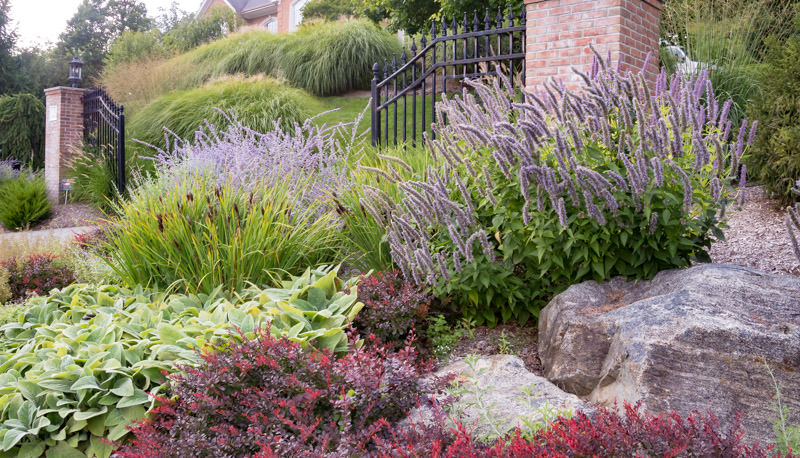 CLC has been designing and installing award-winning landscapes and outdoor spaces in Montville for over 40 years. During this time, we have worked in each of the township's three main sections. Whether you are in Pine Brook, Towaco, or Pine Brook, you have likely seen some of our exceptional work. The homes in Montville encompass a multitude of architectural styles, from colonial to Tudor to the one-of-a-kind homes found in the Lake Valhalla section of town. Our talented team of landscape architects and designers will create a landscape to compliment your home's unique architectural style.
Montville experienced a growth spurt in the 70s and 80s when Interstates 80 and 287 were extended into the eastern corner of Morris County. However, due to its large lots and careful planning, Montville's population density is lower than other Morris County towns and many other towns in New Jersey. To this day, there is no downtown or supermarket in Montville. This is a conscious decision to keep traffic to a minimum. We understand why many homeowners trade up within the town as opposed to moving elsewhere.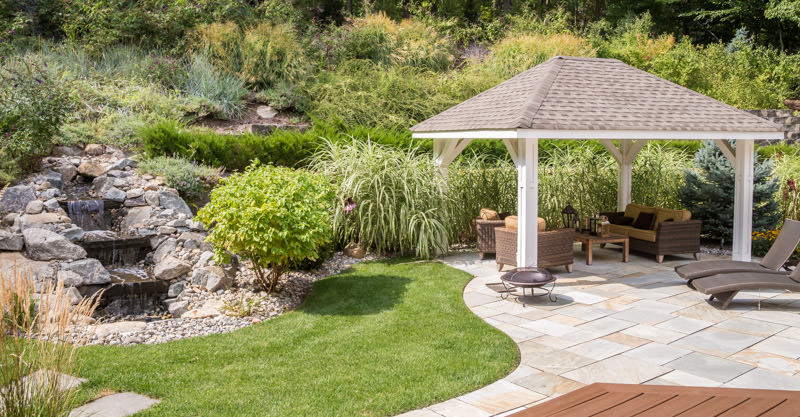 "Montville is for people who want to have a very grand home on a three-acre lot, with low taxes, good schools, and a manageable commute," said Arlene Gonnella, a broker with Weichert Realtors, in a New York Times piece on the township. These large lots are perfect for a landscape master plan that includes any of the following: a swimming pool, outdoor living area, outdoor fireplace, outdoor kitchen, patio, pergola, plantings, or anything else that your heart desires.
If you're happy with the design of your property, but feel your landscaping is missing that certain something, our fine gardening program might be what you seek. Our fine gardeners perform monthly visits where they maximize plant health by pruning and dead heading. They will also install seasonal flowers and displays to your landscape for that extra touch of color!
Adding low-voltage landscape lighting is another way in which you can improve your existing landscaping. There are many benefits of landscape lighting, such as adding interest, increasing usability during the evening hours, and reinforcing your home security. As lighting design experts, we will design a system that perfectly suits your landscaping and needs.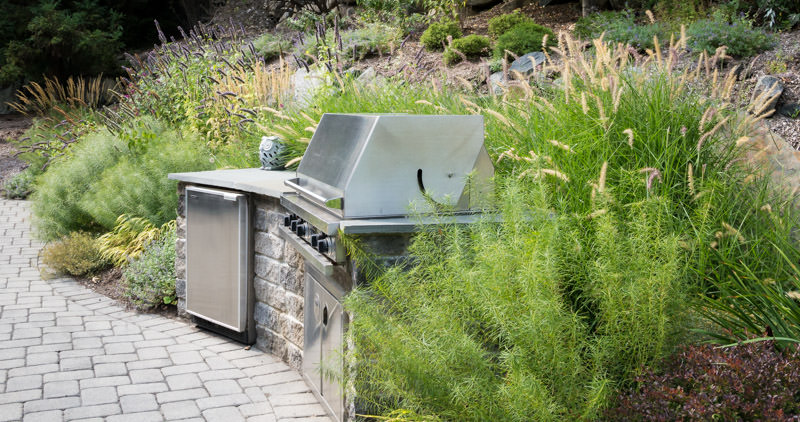 If you'd like to work with a company that has been providing landscape design, installation, and fine gardening services to the residents of Montville for over 40 years and will work with you from concept to completion, contact us today! We'd be happy to schedule a consultation for you with one of our talented landscape architects and designers, or set up a review of your existing gardens with our fine gardener. We promise you some exciting design ideas!