Located only 12 miles from Manhattan, Montclair, NJ and Upper Montclair, NJ combine the best of both worlds: city and suburb. Montclair's tree-lined streets and eclectic array of architectural styles contrast a lively downtown area full of restaurants, shops, theaters, and more. This diverse mix makes Montclair one of the favorite towns in which we provide landscape design / build services because our designs are not one-size-fits-all. Thankfully, we have been fortunate enough to have the opportunity to design and install award-winning landscapes in Montclair for over 40 years! We are passionate about designing a landscape that is perfectly suited to match a home's aesthetic and we understand that what may look good in the yard of a newly constructed or renovated home may not look as equally beautiful in the yard of a Tudor Revival built at the turn of the century.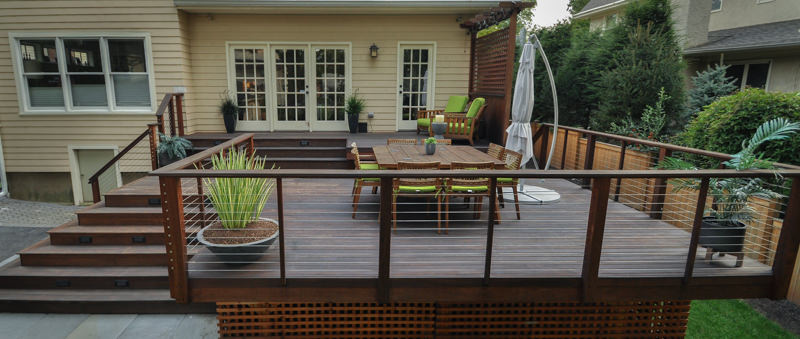 Whether you are driving down Claremont Ave, Upper Mountain Ave. Highland Ave, or in any other neighborhood, there is a good chance that you are viewing landscapes that have been designed, installed, and maintained by CLC Landscape Design. Considering the wide range of home and lot sizes in Montclair, our landscape designs can include all or any of the following: swimming pool, outdoor living area, patio, outdoor kitchen, water feature, plantings, and more. For the larger estates with properties resembling a park more than an average yard, our fine gardening program may be just what you need. Regular visits from one of our fine gardeners will ensure that your landscaping always looks its absolute best. Landscape lighting is another way to improve your existing landscaping. Landscape lighting adds interest, ambience, increases usability during the evening hours, and deters crime. As landscape lighting design experts, CLC Landscape Design will design a lighting system that perfectly suits your landscaping and the architecture of your home.
With 18 public parks, 2 nature preserves, the Presby Memorial Iris Gardens (one of our favorite gardens!), and the Van Vleck House and Gardens, it is obvious that the residents of Montclair appreciate and value green spaces. Additionally, Montclair, NJ has more designers, artists, and people working in media than most other towns. This large population of creative individuals influences the character of Montclair and consequently the landscaping in Montclair. As "landscape artists," we love working with clients who desire, value, and appreciate beautiful landscapes.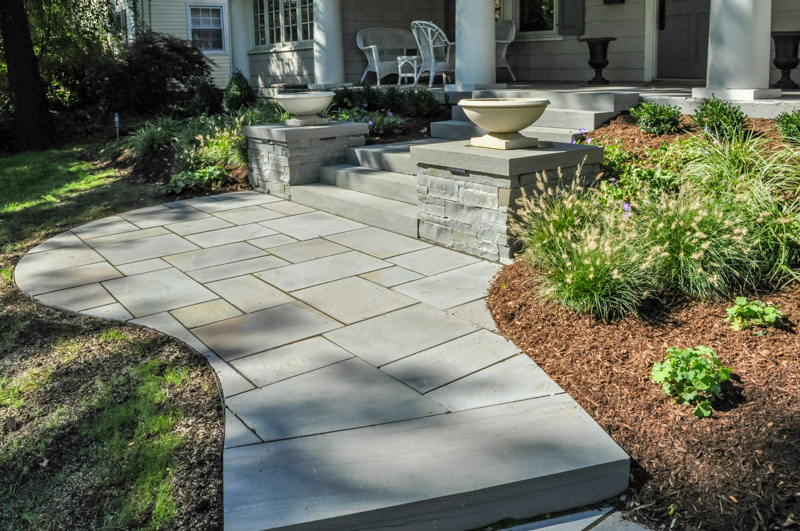 If you'd like to work with a company that has been providing landscape design, installation, and fine gardening services to the residents of Montclair for over 40 years and will work with you from concept to completion, contact us today! We'd be happy to schedule a free consultation for you with one of our talented landscape architects and designers, or set up a review of your existing gardens with our fine gardener.
"Hi Rich, we are very happy to recommend you and your wonderful team."
Warmly,Dawn & David, Montclair, NJ
"Rich, Thank you and your men for such a lovely job."
Susan & Albie, Montclair, NJ