Nestled at the foot of the scenic Ramapo Mountains in the northwest corner of Bergen County, Mahwah, NJ is the county's largest municipality. Encompassing 26 square-miles, Mahwah is nearly 2.5 times larger than Bergen County's next largest town and comprises over 10% of the total area of the county. Within Mahwah, almost a quarter of the land is either state or county park land. This lends a rural ambiance to the town, uncommon in many other Bergen County towns. This ambiance is reinforced by the many hilly streets full of wooded lots. In many ways, Mahwah reminds us of our home here in neighboring Ringwood, NJ. Given the many similarities between the two towns, we have a soft spot for Mahwah and we love working there!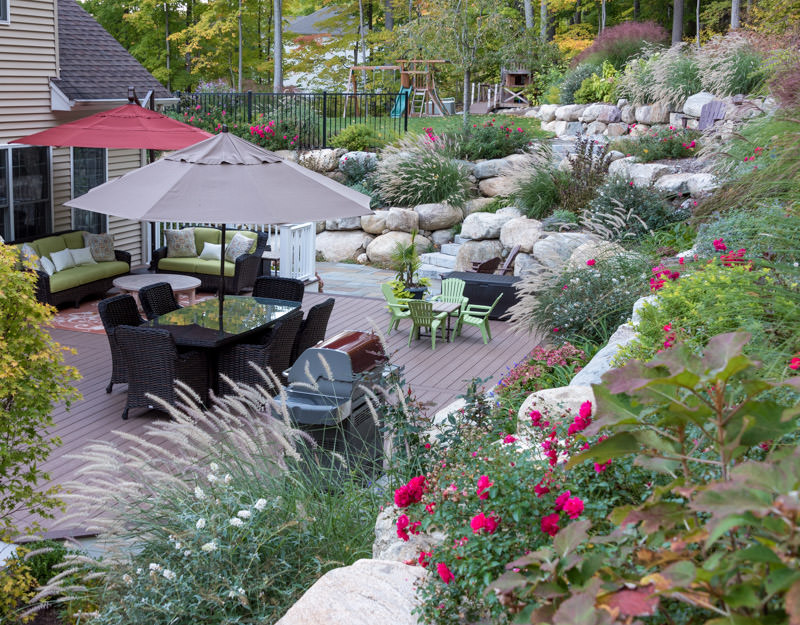 Speaking of our current home, did you know that CLC Landscape Design got its start in Bergen County? In fact, we have been providing award-winning landscape design/build services to homeowners in Mahwah for over 40 years. Whether you are in Rio Vista, Fardale, Cragmere, or Darlington section of the town, you have seen beautiful landscaping that was designed and installed by CLC and its talented team of landscape architects, designers, and craftsmen. These landscapes include any or all of the following: swimming pool, patio, deck, pergola, plantings, or landscape lighting.
With its large lots and low taxes by Bergen County standards, it is no surprise that New Jersey Monthly magazine ranked Mahwah as the 9th best place to live in the publication's 2008 list of "The Best Places to Live in NJ." In addition, Mahwah is a great town for commuters with routes 17 and 202 running through the town and Interstate 287 and the Garden State Parkway only miles away. For those who commute to work, we understand the desire to arrive home to a beautiful yard designed for your relaxation. After a long day, you do not want to come home to more work. With your lifestyle in mind, we specialize in designing and installing landscapes with easy-to-maintain plants that provide year-round color.
CLC's fine gardening program may be of interest to you if you are content with your existing landscaping. Our fine gardeners provide a service that perfectly complements your existing landscape maintenance services. Our fine gardeners make monthly visits at which time they prune and deadhead to ensure maximum plant health. They can also plant seasonal flowers to provide your landscape with an extra splash of color!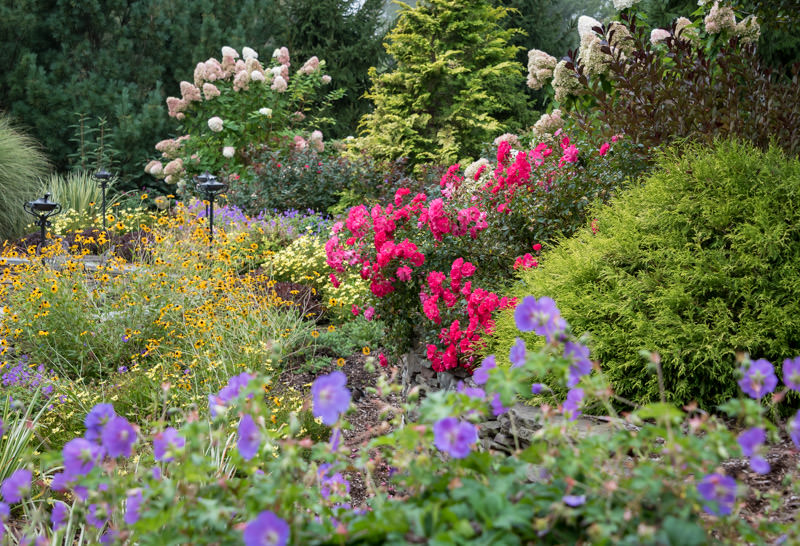 Low-voltage landscape lighting is another fantastic way to complement your existing landscaping. There are many benefits of landscape lighting. Not only does it add an ambiance to your property in the evening but also increases usability at night, makes walkways and steps safer to use, and reinforces your existing home security.
Here at CLC, we don't only enjoy working outside, but also playing outside. With the Ramapo Valley Reservation, Campgaw Mountain Reservation, and the Ramapo River all located in Mahwah, we find ourselves coming to town even when we are not installing a new project. Whether it's hiking, fishing, or skiing, Mahwah has lots to offer for outdoor enthusiasts.
If you would like to work with a company that has been providing landscape design, installation, and fine gardening services to the residents of Mahwah for over 40 years, contact us today! We would love to schedule an appointment for you to meet with one of our landscape architects or designers. Whether it's a new custom swimming pool, water feature, landscape lighting, or plantings, we'd be honored to handle all your landscaping needs. We promise you some exciting design ideas!