Nicknamed "The Rose City", how can we not love Madison, NJ? This Morris County town is named after President James Madison, but received its nickname because of the 19th-century rose-growing industry that was located in the borough. At one point, it was the number one producer of roses in the world. As described in a New York Times piece on the borough, Madison is "so quaint and charming that people often say the downtown could pass for a movie set." We could not have said it better ourselves! This is why we love working in Madison and why we think it's one of Morris County's finest towns. But don't just take our word for it! In 2011 Money magazine ranked Madison #33 on a list of the Best Places to Live in the United States.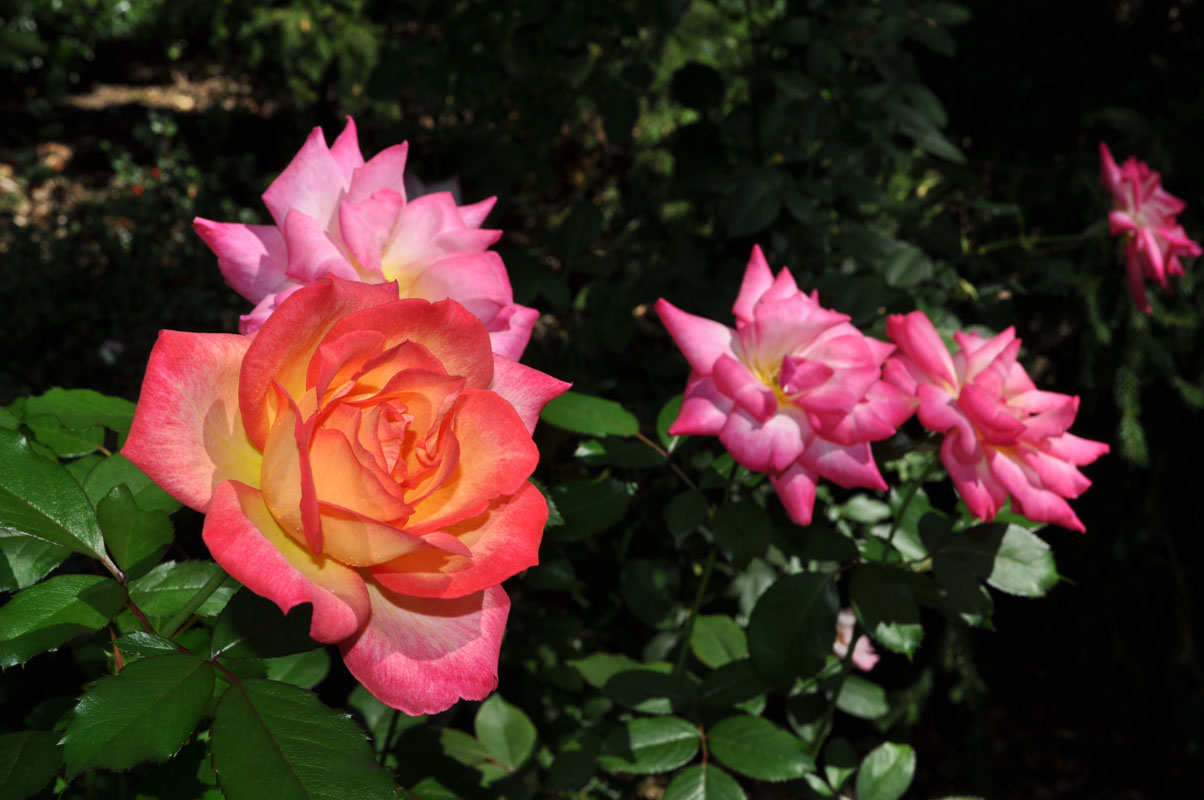 Aside from its fantastic downtown lined with restaurants and small shops, the Borough of Madison features large lots with an eclectic mix of home styles. Newly constructed homes mix with 100-year old homes in a wide array of architectural styles from center-hall Colonials to classic-looking Victorians. As one of North Jersey's premier landscape design/build companies, we understand that landscapes are not one size fits all. Our team of talented landscape designers and architects will design the perfect landscape that not only compliments your home's unique architectural style but also your family's needs.
Madison's historic 92-year old stone train station is a rare sight these days. Aside from being an architectural throwback to another era, it also makes Manhattan easily accessible to commuters. Whether you commute to the city or a surrounding area via nearby highways, we understand the desire to come home to a beautiful yard. With this in mind, we specialize in designing and installing landscapes featuring low-maintenance plants that provide year-round color.

In our many conversations with homeowners in Madison, we often hear how popular the Madison Community Pool is. Nevertheless, there are times where the convenience of walking out your back door to your own private paradise is preferred. If this is the case, CLC Landscape Design can design a landscape master plan for your property that best incorporates a new swimming pool into the landscape. Your landscape design can also include patios, shade structures, fireplaces, plantings, lighting, and anything else you dream for your backyard.
If you are content with your existing landscaping, CLC's fine gardening program may be of interest to you. Our fine gardeners provide a service that perfectly complements your existing landscape maintenance services. Our fine gardeners make monthly visits at which time they prune and deadhead to ensure maximum plant health. They can also plant seasonal flowers to provide your landscape with an extra splash of color!
Low-voltage landscape lighting is another wonderful complement to your existing landscaping. The benefits of landscape lighting are many. Not only does it add an ambiance to your property in the evening, but it also increases usability at night, makes steps and walkways safer to use, and reinforces your existing home security.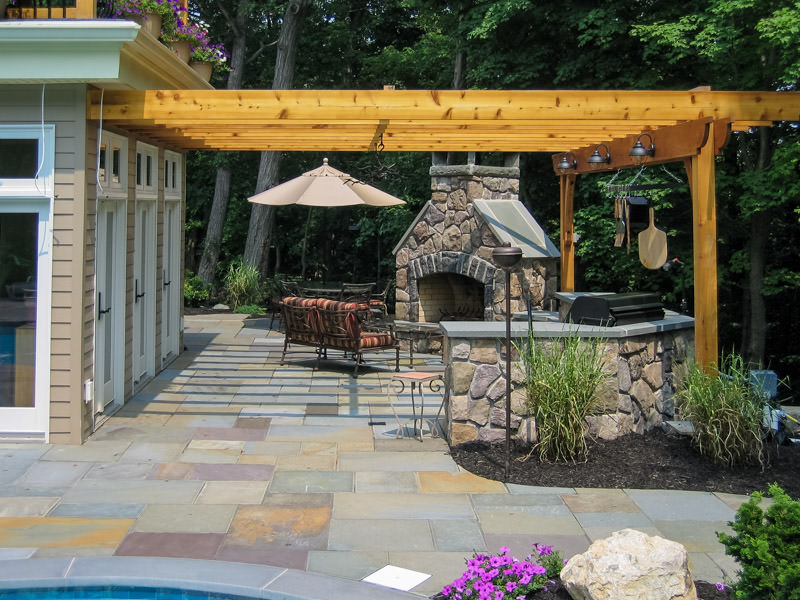 Each May, the Borough of Madison hosts "May Day in Madison." This town-wide beautification program features volunteers who help clean, mulch, and improve parks, business districts, and other public spaces. Even though we don't participate in the official May Day event, we view every project in Madison as a May Day project. We enjoy beautifying each and every yard in which we work
CLC Landscape Design has been providing award-winning landscape design/build services to homeowners in Madison for over 40 years! Whether you are in the Fairwood section of town or The Hills, you have seen landscaping that was designed and installed by CLC. If you would like to work with one company from concept to completion, contact us today! We'd love to schedule you for a consultation with one of our talented landscape architects and designers. We promise you exciting design ideas!
"We recently completed a landscape project and had the pleasure of working with Ty of CLC Landscape Design on the implementation phase of a landscape project. Specifically, our project involved re-design of existing front, back and side beds to include new plantings as well as transplanted shrubs from various points in the yard. We also re-designed a walkway to create a softer garden-like atmosphere. Ty did a wonderful job incorporating our vision with his keen sense of plant placement and design/layout. He was infinitely patient as we changed our minds and tweaked the location of the plants within the beds. As implementation unfolded, he made several suggestions that enhanced the project even further than the original design. Customer service was clearly at the top of Ty's list! We are happy to recommend Ty and CLC Landscape Design without reservations."
Jack & Ellen, Madison, NJ