The borough of Kinnelon, New Jersey has long been one of our favorite towns in which we design, install, and maintain beautiful landscapes. In many ways, the natural beauty of Kinnelon, with its reservoirs, lakes, and protected forests, reminds us of our hometown of Ringwood, NJ. Kinnelon is one of the few towns in our service area that manages to be both suburban and rural. With this balance in mind, CLC Landscape Design strives to design and install landscapes that fit the borough's unique character.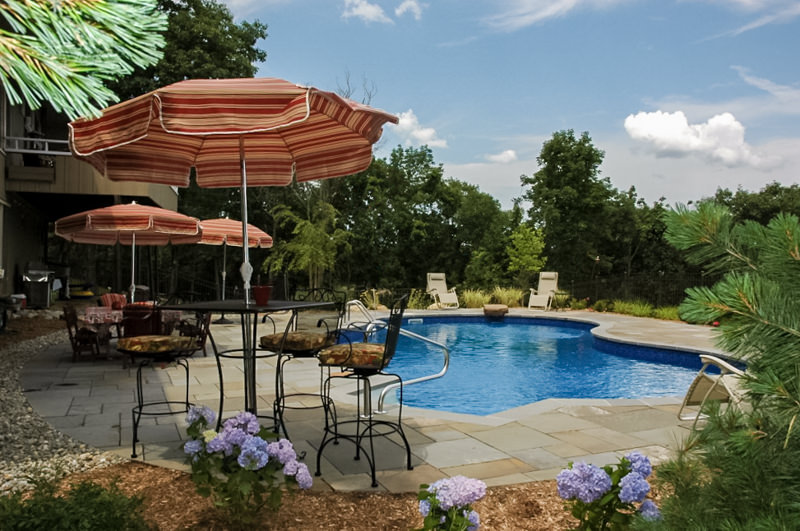 With over 40 years experience providing landscape design / build services to the homeowners of Kinnelon, NJ, CLC has worked in all of the borough's unique communities. If you drive around any section of Kinnelon, whether it's Smoke Rise, Fayson Lakes, or the rest of "the borough," odds are, you will see landscaping that was either designed, installed, and / or maintained by CLC Landscape Design. In promotional material for Smoke Rise, the 900-home gated community, the community describes itself as "elite, yet affordable," a description that works equally well for our landscape design / build services. When you hire CLC Landscape Design to design and build your landscaping, you will receive phenomenal work attuned to the character of the beautiful Kinnelon area.
Out of all the towns in which we work, more homeowners in Kinnelon than any other town request the same thing: deer resistant landscaping! CLC's Rich Cording Jr. just so happened to write his master's thesis while studying at Columbia University on deer resistant landscaping. His extensive knowledge on the subject makes CLC Landscape Design the perfect company to design and install a landscape that will provide multiple seasons of interest without becoming a buffet for herds of deer. Just because a plant is at one time classified as deer resistant does not necessarily meant it always is, which is why Rich Jr. is continually collecting and analyzing data from the field ensuring that the plants we select will not be eaten by deer. In addition to plant selection, we have developed numerous landscape design techniques to ensure a planting in Kinnnelon looks spectacular year-round.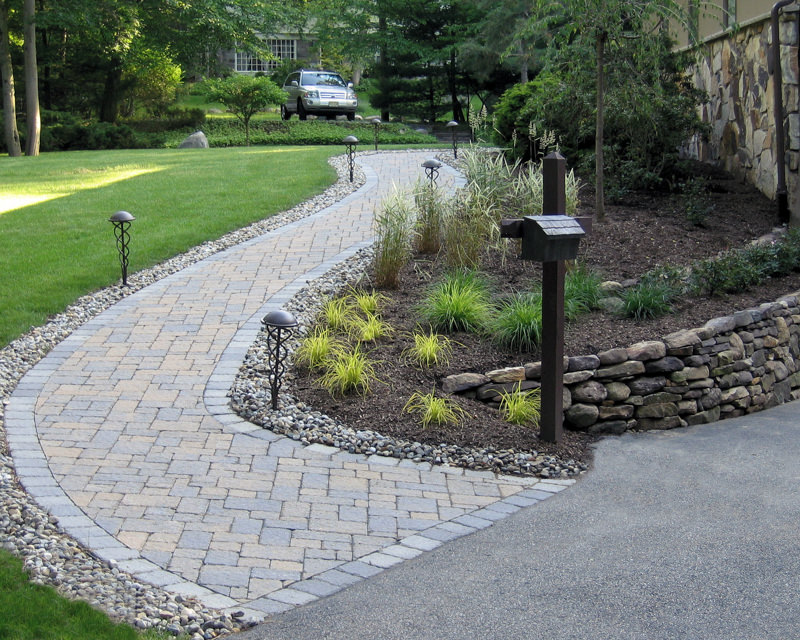 Whether you're looking for a swimming pool design, landscaping, a comprehensive landscape design plan, an outdoor living area, landscape lighting, fine gardening services, patio design / installation, or landscape maintenance services, CLC Landscape Design would love to work with you to make your dreams a reality! Contact us today to schedule a free consultation at your home with one of our skilled landscape architects or designers.
"Thank you. You and CLC continue to be our favorite yard artist!"
Carol, Kinnelon, NJ
"Hope all is well. Just wanted to say how beautiful the landscaping around the pool looked all summer. We got tons of compliments. Can't wait to see how it looks next year."
Seema, Kinnelon, NJ
"Hi Rich, Thank you again for everything. The grounds are really looking beautiful and professionally finished…thanks to CLC!
Rich & Janice, Kinnelon, NJ
"You, your father, and Brian have been great to work with and your company does a great job. As we had mentioned, we would be pleased to be a reference for you if someone is considering your services. We are true pleased with the improvements you have performed on the property."
Dan, Kinnelon, NJ