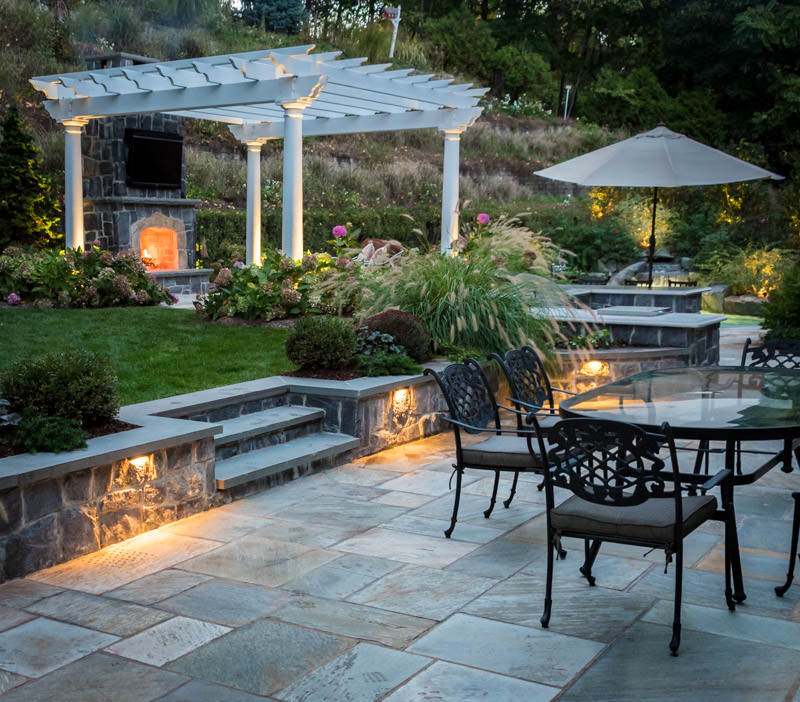 Before moving to our current home in Ringwood, NJ, CLC Landscape Design's first home was in Bergen County, only miles away from the Borough of Franklin Lakes. Having started so close, CLC has been providing landscape design / build services to Franklin Lakes for over 40 years! As our company has grown over the years, so too has the Borough and we're proud to have provided landscape services to many new, renovated, and existing homes over that four decade time period. Whether you're in Shadow Lake Estates, Urban Farms, or any section of the borough, you will see landscapes that have been designed, installed, and maintained by CLC Landscape Design.
The Borough of Franklin Lakes is an affluent metropolitan suburb and is known as one of the most desirable places to live and raise families. Forbes.com recently listed Franklin Lakes at 146th in its article of America's Most Expensive Zip Codes. With its combination of spacious properties and affluent homeowners, Franklin Lakes is where excellent landscaping is of high demand. Whether you're looking to transform your entire yard with a landscape master plan, including a swimming pool, patio, outdoor living area, and more, or simply looking to maintain your existing landscaping, CLC has the expertise and the experience to make creating your dream landscape a fun and easy process!
If you are unsatisfied with your current landscaping, our fine gardening program may be just what you need to ensure that your yard looks its very best year-round. Adding landscape lighting is another way to improve upon your existing landscaping by adding aesthetic interest and increasing usability during the evening hours. As landscape lighting design experts, CLC Landscape Design will design a lighting system that perfectly suits your needs and landscaping.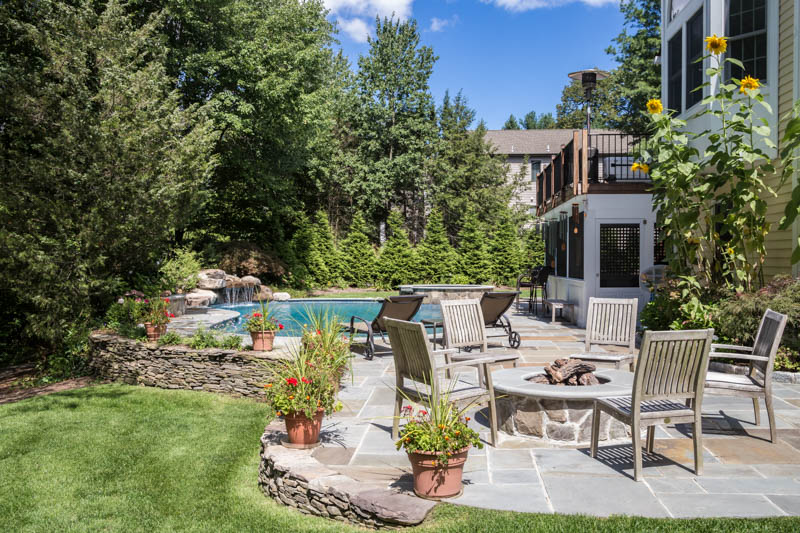 When hiring a landscape design / build company, it is preferable to work with a firm familiar with a town's ordinances and codes. For example, Franklin Lakes has a unique ordinance that creates a non-disturbance buffer around the perimeter of each property, something that is taken into account when each design is prepared by CLC. Additionally, the borough has a Shade Tree Commission that oversees the preservation, maintenance, and enhancement of the borough's shade trees, which includes trees within the public right-of-way and trees in borough parks.
If you'd like to work with a company that has been providing landscape design, installation, and maintenance services to the residents of Franklin Lakes for over 40 years and will work with you from concept to completion, please contact us! We'd be happy to schedule you with a free consultation with one of our talented landscape architects and designers.
"Tina and I wanted to thank you again to a wonderful job that you and your workers did for us this past summer. Marc, John and Rudy are all exceptional people. We hated to cover up the pool for the winter, but we are looking forward to the spring!"
Andrew & Tina, Franklin Lakes, NJ
"CLC Landscaping was contracted to do our backyard project, including, pool with a waterfall, landscaping, 2 new decks, new fencing, landscape lighting, new patio and a fire pit. Every contractor that they utilized was great, the pool company Marson Pools, was phenomenal. The project took longer than anticipated, due to inclement weather, but they made the deadline. Rich Jr., Rich Sr., and everyone who worked on this project were great. We will use them again for sure. We even had Rich Jr. over for our new pool party to show off his work."
Steve & Cathy, Franklin Lakes, NJ