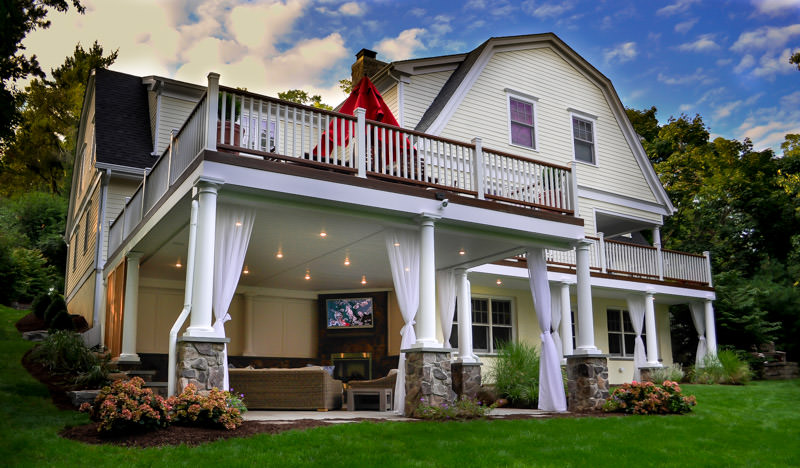 Featuring tree-lined streets, beautiful homes, and a main street lined with mom-and-pop shops, we understand why the residents of the Borough of Chatham and the Township of Chatham, NJ love their set of towns so much. It's no surprise that Chatham ranked 9th on Money magazine's annual list of the best places to live in the United States in 2005. CLC Landscape Design has been designing and installing award-winning landscapes in Chatham and surrounding Morris County towns for over 40 years. Whether you are driving down Fairmount Ave., Watchung Ave., Hillside Ave., Passaic Ave., or Lafayette Ave., you have seen work that was designed and installed by CLC. The Chathams are a beautiful set of towns that we at CLC make even more beautiful by designing and installing unique, creative, and family-friendly landscapes!
Speaking of families, Chatham features some of New Jersey's best schools. In fact, Chatham High School was ranked #1 in New Jersey Monthly magazine's 2014 rankings of the state's top public high schools. This fantastic school system is a motivating factor for people who decide to move to Chatham. The exceptional school system also explains the prevalence of young families in Chatham. We love designing and installing landscapes for young families as it excites us to know that the yards we design are the yards that the children will grow up with and create memories in throughout their childhood.
In addition to the schools, the downtown train station is another feature that attracts people to Chatham. With many homeowners commuting to New York City, we understand how important your time is. You do not want to come home to a landscape that requires even more of your hard work.  You want to come home to a beautiful outdoor living space that is designed for your relaxation. This is why we design and install low-maintenance landscapes with plants that provide year-round interest.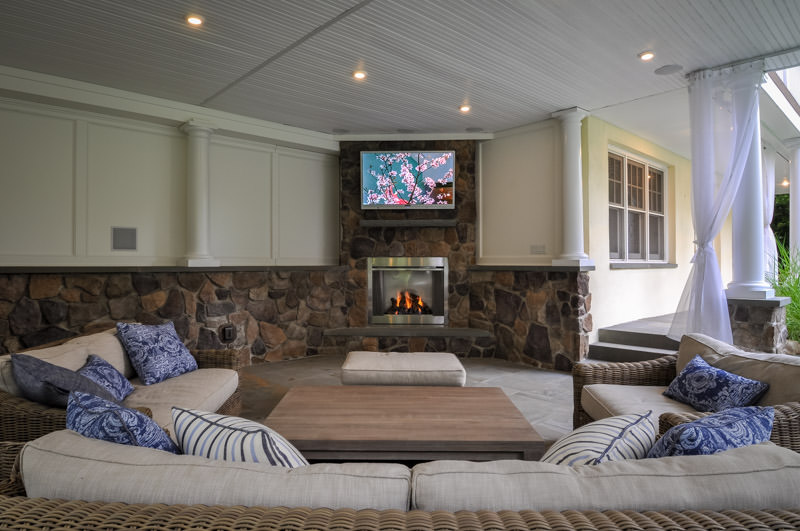 For as many commuters as there are, Chatham also has a high number of residents who work from home. If this is you, don't you want to look out your "office" window at a tranquil landscape? When you need to take a break, you can walk out your back door and relax by a new swimming pool, on a patio, under a pergola, or in any other outdoor living space that you can dream of.
With its walkable downtown, there is a lot of foot traffic on the streets of Chatham. With this in mind, we know that homeowners in Chatham desire a yard with impeccable curb appeal. Our talented team of landscape architects and designers will create a landscape that suits your home's unique architectural style. Homes in Chatham encompass a wide range of architectural styles. As one of North Jersey's premier landscape design/build companies, we understand that landscapes are not one size fits all. Our team of talented landscape designers and architects will design the perfect landscape that not only compliments your home's unique architectural style but also you family's needs.
In addition to being plant enthusiasts, we are also crazy about fresh produce. When we are working in Chatham on Saturdays during the summer, we always make it a point to stop by the weekly farmer's market. Even when we're not working there, we try to make it a point to attend the Fishawack Festival each summer. In terms of street fairs, this is one of our favorites in North Jersey.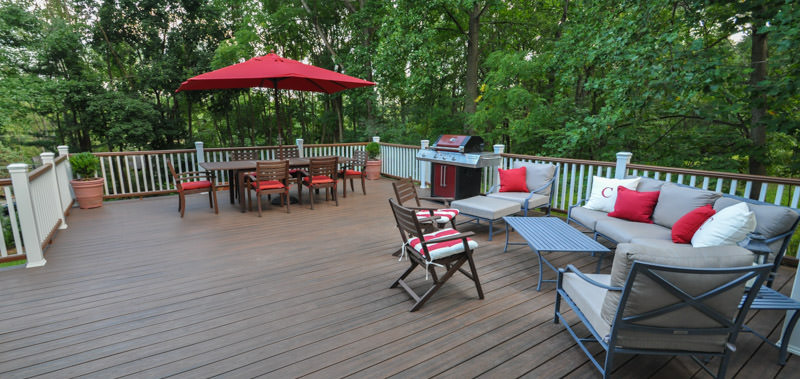 If you are happy with your current design and already have a maintenance company, CLC's fine gardening services might be of interest to you. Monthly visits from our fine gardeners entail pruning and dead-heading to ensure maximum plant health. They also install seasonal flowers and displays for that extra touch of color! We find clients love our fine gardening program as a wraparound service to the services offered by their current maintenance company.
Landscape lighting is yet another way to improve upon your existing landscaping. Some of the benefits of low-voltage LED landscape lighting include adding interest to the landscape, increasing usability during the evening hours, and reinforcing your home security. Our team will design a lighting system that perfectly suits your existing landscaping and needs.
By working with our team of skilled craftsmen who are trained in installing our designs, you enjoy the convenience of working with one company from concept to completion. The final result is a process that is fun and easy! Please contact us today and we will schedule an appointment for one of our designers to meet you at your home to discuss your unique project. We promise you some exciting design ideas!
"We wanted to write to tell you how pleased we are with the work done by CLC this past year to re-landscape our property. We are most appreciative of the efforts of everyone who helped to transform our yard into such a lovely environment. Special thanks to you and your architect team for your efforts in designing a plan that met our needs, especially given the restrictions of the site. Also, we could not have been happier with the work done by Ty in developing the rock walls and the excellent job done by the mason who put in the Belgian block curb. We particularly want to commend John for his work in creating a beautiful front walkway and back patio as well as his care in placing all of our plantings for optimal effect. He was always interested in our input and most pleasant to deal with. Every person who worked on this project was most professional and the end result is a yard we are sure to enjoy for many years to come."
Linda & Bruce, Chatham, NJ
"Thank you so much for providing these plant care instructions – they will be so helpful! We are getting a lot of compliments on your work!"
Sue, Chatham, NJ